[2018 Jan]
Recently, unknown man-made opal is found in the market. However, this unknown material is definitely NOT produced by Kyocera Corporation.
They are not in same quality as the Kyocera Opal. Moreover, there is no proof of origin and safety report of this material MSDS (Material safety data sheet )
Therefore, please be careful that this unknow material may not be safe for human body.
==========================
[2017]
Opal-like Plastic is NOT the same material as Sanwa Impregnated Synthetic Opal.
Be careful of the yellowing problem due to its high resin composition with approx. 80 %.

See the pictures below.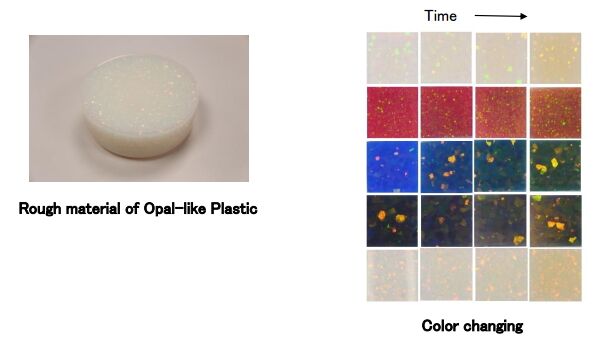 For more information about Opal-like plastic (OLP) , please contact with Sanwa Sales Team.