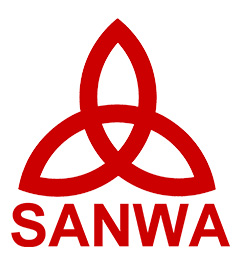 History
Sanwa Pearl Trading Limited has been specializing in pearls since 1990. In 1995, Sanwa Pearl merged with Polfung Brother Enterprise Co. (1984). In 2008, it is renamed to Sanwa Pearl & Gems Ltd as Sanwa had been broadened the variety of products and to provide customers a wider choice.
COMPANY OVERVIEW
Sanwa Pearl & Gems Ltd is the largest authorized distributor of Kyocera Opal since 2000. Being the market leader of lab-grown synthetic opal products, Sanwa also has a good reputation in the semi-finished gemstone industry.
Sanwa offers a wide variety of synthetic opal products at good quality and delivering the best services to our worldwide customers. Throughout these years, Sanwa has proved itself a trustworthy manufacturer, wholesaler & exporter specialized in:

PRODUCT:
Synthetic Opal:

Synthetic Opal (Kyocera Opal): Synthetic opal cabochons, synthetic opal beads, synthetic rough opal, synthetic doublet opal..etc (Polymer Impregnated, more than 78 colors)
*It is also called lab-created opal, lab-grown opal, man made opal, imitation opal..etc)

Created Gems:
Synthetic stone, Synthetic turquoise, coral & lapis…etc (more than 100 colors)
Simulated Pearl:
Classic Majestic Shell Pearl (From Japan & China), Glass Pearl and ABS plastic pearl (imitation)
Coral:
Sponge Coral, Bamboo Dyed Coral
Cultured Pearl:
Mabe pearl (From Japan & Australia), South China Shell Mabe Pearl, Mother of Pearl (MOP)
SERVICES:
OEM service is provided.
LEADERSHIP
Sanwa Pearl & Gems Ltd is the largest official distributor of lab-grown synthetic opal (Kyocera Opal). Since entering the synthetic opal market in the US since 2000, Sanwa has committed to promoting the development of synthetic opal and stimulate the American's enthusiasm towards "Opal jewelry", until now, Sanwa has captured the world's largest synthetic opal market share and continue to promote the future growth of synthetic opal market. Not only offering more than 78 colors of synthetic opal, Sanwa also maintains a high quality inventory to speed up productivity and to offer the most stable and timely supply. Sanwa's leadership in this market is entirely due to its commitment in promoting synthetic opal and its vision of this potential market.

GLOBALIZED VISION
Sanwa has a globalized vision. Since the foundation in 1990, Sanwa is keen on exploring the business opportunities in the global market place. Till today, Sanwa's major market remains with the US, 60%, followed by Europe, with 20% and the other countries, with 20%.
COMPETITIVENESS ADVANTAGE
Sanwa determines to offer high quality product and customer centric services to its worldwide customer. With diversified product lines and expertise in gemstone cutting, Sanwa is capable to satisfy unique needs of different customers. Such as, European jewelry designers would like to look for product with quality and special cutting and the US customers prefer product which is simple, timeless and with a competitive price. Moreover, Sanwa adopts a strict quality control and management system and this is a core advantage of Sanwa. Thus, Sanwa differentiates itself in superior quality with fair pricing. Together will an extensive product lines and experience in gemstone cutting, Sanwa will continue to be the best partner of our customers in jewelry manufacturing.
PHILOSOPHY
Sanwa adhering to the business philosophy of "Customer first, forge ahead", this philosophy leads us to provide our customers with quality service consistently. Over 1,000 of our existing customers have been with us for years. This long term relation is contributed by our insistence on this idea and consistently in realizing it. We are confident to bring the best value for money to our worldwide customer.
FUTURE
With the determination of our leadership of synthetic opal market, Sanwa will continue striving for changes and improvement in every aspect and to maximize our customer's benefits and satisfaction